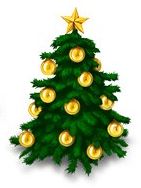 While not exactly closed for the holidays, we will be busy celebrating the birth of Jesus with our family and friends over the next week or so.
Feel free to place your order, but with all the holidays, please allow some extra time for us to respond, put together your order, and for the Courier or Canada Post to deliver.
And above all, we pray that you'll have a wonderful Christmas and a very blessed New Year!!
God bless!!!